---
---
Cymdeithas Rheilffordd Eryri

The Restoration of NG15 Class Locomotive №134

New sales items
now available

Badges and keyrings of № 134's plates






NG15-134 T-shirts available...

Click either image for more details or go to the Merchandise page for all available items.
Cymdeithas Rheilffordd Eryri, also known as the Welsh Highland Railway Society, is currently restoring to service the NG15 class narrow gauge locomotive number 134, formerly of South African Railways. This website will be tracking the restoration of the locomotive as it is brought back into active service.

The locomotive is being restored at Dinas for use on the Welsh Highland Railway in North Wales where there are currently a number of other ex South African Railways locomotives in operation in the form of NGG16 class Garratts.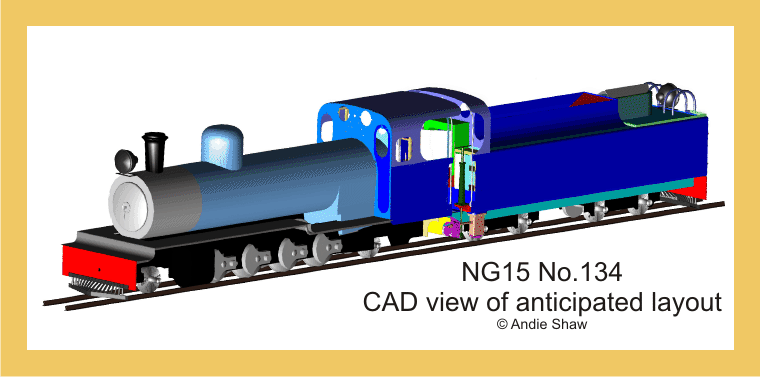 The NG15s, also sometimes known as Kalaharis, were popular engines with their South Africa crews and were capable of stable running in both forward and reverse. This has led to them being regarded as an ideal choice for the WHR. The view above gives an idea of how it will look, especially as regards a modified tender for improved rearwards visibility.
---
All content © webmaster or as indicated - This page updated 19th February 2014 by Laurence Armstrong